What To Expect At Home After Birth
what to expect at home after birth
---
---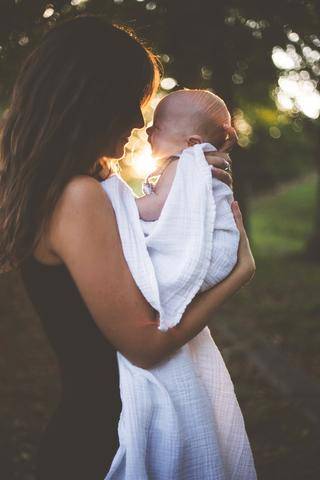 ---
When you arrive home from the hospital after giving birth, you're suddenly faced with the reality of being alone with no one to provide constant guidance.
Obstetrician & gynaecologist Dr Etienne Horner gives his advice on exactly what you should expect when you arrive home from the hospital.
'What to expect at home' doesn't often come up during consultations the focus is mostly on the stage of the pregnancy and the birth itself. It's common for many parents to believe that once the baby is born, the hard part is done and it's all plain sailing from there on out.

However, you must take into account that your home life will be very different.
On my final visit, before I let the new mum go home with her newborn, we chat about life at home.

You'll have to adapt to having a new member in the household and things will seem very new and different to you and your partner.
Therefore it's important to plan your return home with your newborn
So here's what I recommend:
---

Accept all help that is available to you.
Don't think you're alone in this, and don't try to do everything yourself. It is not possible and doesn't have to be. Ensure that you have everything planned in advance.
From family members to neighbours to professional help, everyone will pitch in and do their bit.

Family members can run the house, taking charge of the cooking and cleaning etc - this will be a massive help once the new baby has arrived.
Neighbours and professional help may also assist with similar tasks.
---
mums and dads: your job after the birth

Your job as a new mum should be limited to caring for your newborn and recovering from your achievement of giving birth.
Eat, sleep and stay hydrated — nothing is more important than this during the first few months.

The new father should be there to support you and baby throughout the first few months, taking on parenting duties where possible, and sharing the new parenting experience. Welcoming a baby is a very new experience for both parents, but things will become more routine and normal once they settle in.
Often, new mothers will be on their own once their partner has returned to work after their paternity leave.

---
It's easy to panic with a newborn that things are out of hand or not going the way you planned it.
Rest assured the logistics of looking after a baby becomes easier as the days and weeks pass.
Nothing needs to be perfect in the beginning. Some parents get the hang of it sooner than others but remember: you can't rush these things.
---
Time is of the essence when caring for a newborn and you should allow your body the recovery time it needs too.
As a new mum, you'll be visited by the community midwife in the first couple of weeks but beyond this you'll be on your own.
Here are a few changes to expect post birth:
Post natal bleeding: this will last for 4-5 weeks from giving birth.
Tears and scars: if you've experienced tears or are looking after a cesarean section scar, unfortunately it can be painful.
Urinary incontinence: there is a possibility of incontinence and also, in rare circumstances, stool incontinence.


Difficulty breastfeeding

Breast infections: mastitis is common in women in the first three months after giving birth and can be another source of pain in post natal women.
---
No new parents go home and know everything.
It's impossible to get things right every time and you'll come to learn this.
With time, everyone becomes a parenting expert and life will become much easier.
It is a new journey for all included and only together will it be manageable
---
---
About The Author
Dr Etienne Horner is a highly skilled obstetrician & gynaecologist with vast experience in his field. With his deep expertise and holistic approach he aims to make your birth experience a special one and to meet all of your women's health needs.
Sensitive and supportive, he believes in building strong relationships with his patients and their partners. He does this by putting them at the heart of all the big decisions surrounding their treatment. It's an approach that's earned the trust and loyalty of many women, who constantly choose Dr Horner for all their obstetric and gynaecological care.
---
---
Follow us on our social channels!
---
read more from the MORI journal
---